Winter On The Block
— Bringing The Holiday Spirit To Brooklyn
During the holiday season, through the Neighborhoods Now initiative, we partnered with Bed-Stuy Gateway BID to bring their annual Winter Wonderland holiday market to life. Set in the heart of Brooklyn, the event has brought holiday celebrations to the neighborhood and supported local small businesses, crafters, and creators since its first iteration in 2019.
At the heart of the Winter Wonderland look & feel is a pair of dynamic "Ws", which fluidly transform to become inclusive and approachable. They reconfigure and combine into various holiday decorations, from snowflakes, christmas trees, menorahs, to patterns that wrap the neighborhood with holiday spirit.
Client: Bed-Stuy Gateway BID
Agency: Gretel
Year: 2022

Collaborators: Andrea Trabucco-Campos, Suyoung Yang, Alaijah Hampton, Yixuan Cao


The joyful visual identity celebrates two of Bed-Stuy's most unique characteristics: a bold & vibrant culture that's pushed culture forward through music and street art, and a rich history of ornate Victorian architecture that permeates the entire neighborhood.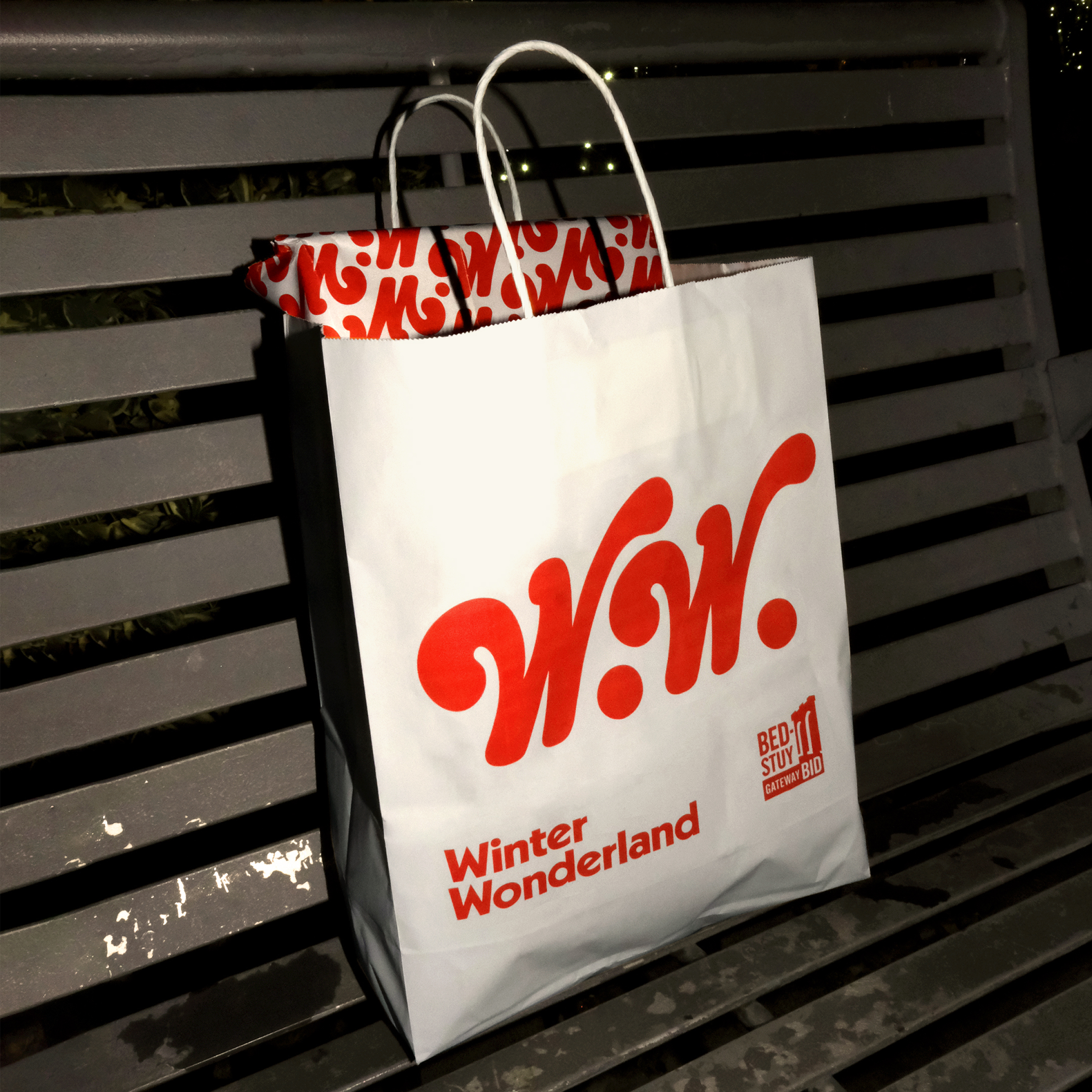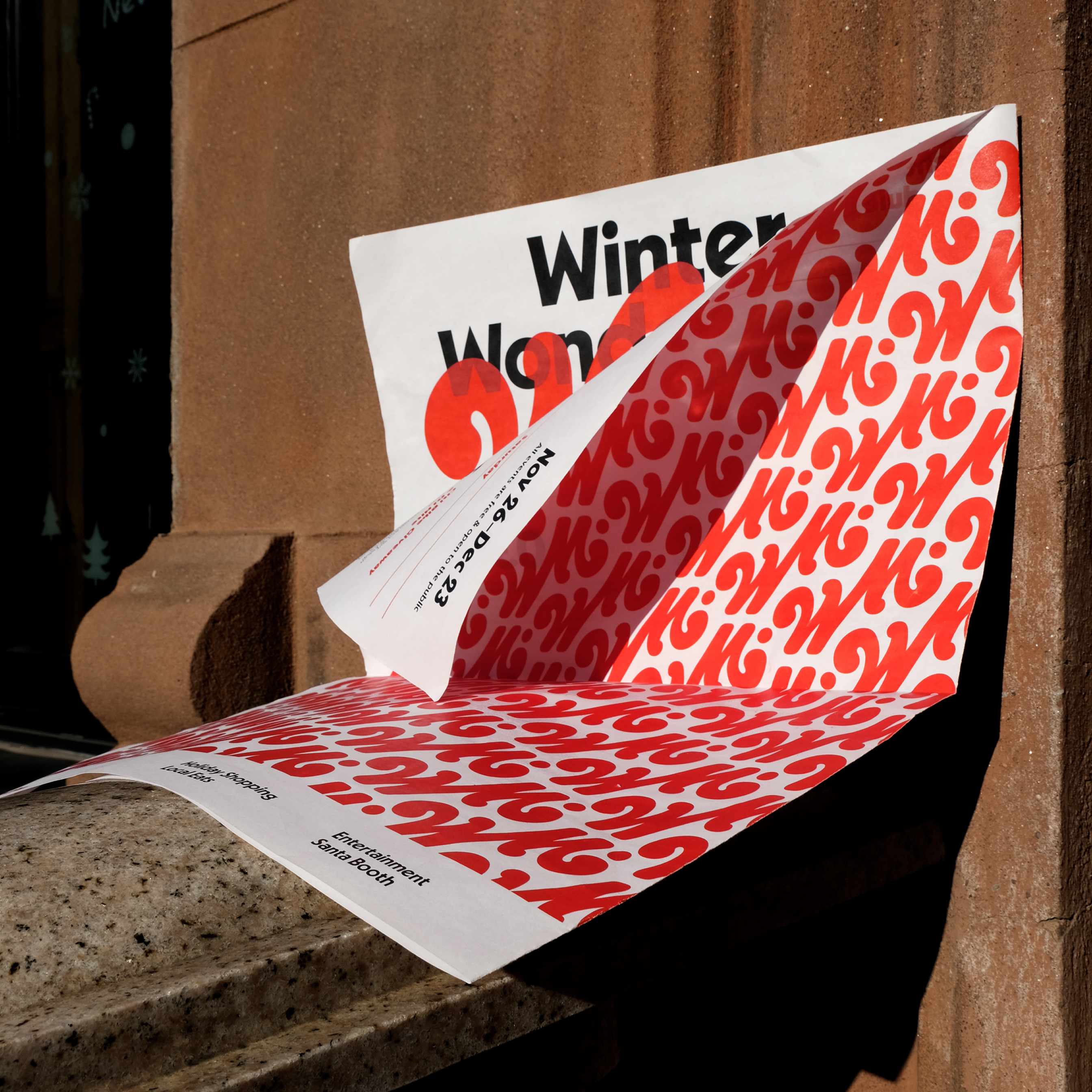 Our double-duty and environmentally conscious approach to event ephemera saw that attendees could take a piece of Winter Wonderland home with them as a part of their own holiday festivities, from an event map that transforms to present wrap to pamphlets that can be sent out to loved ones as holiday postcards.